Firefighters rescue dog that fell off a cliff in Colorado Springs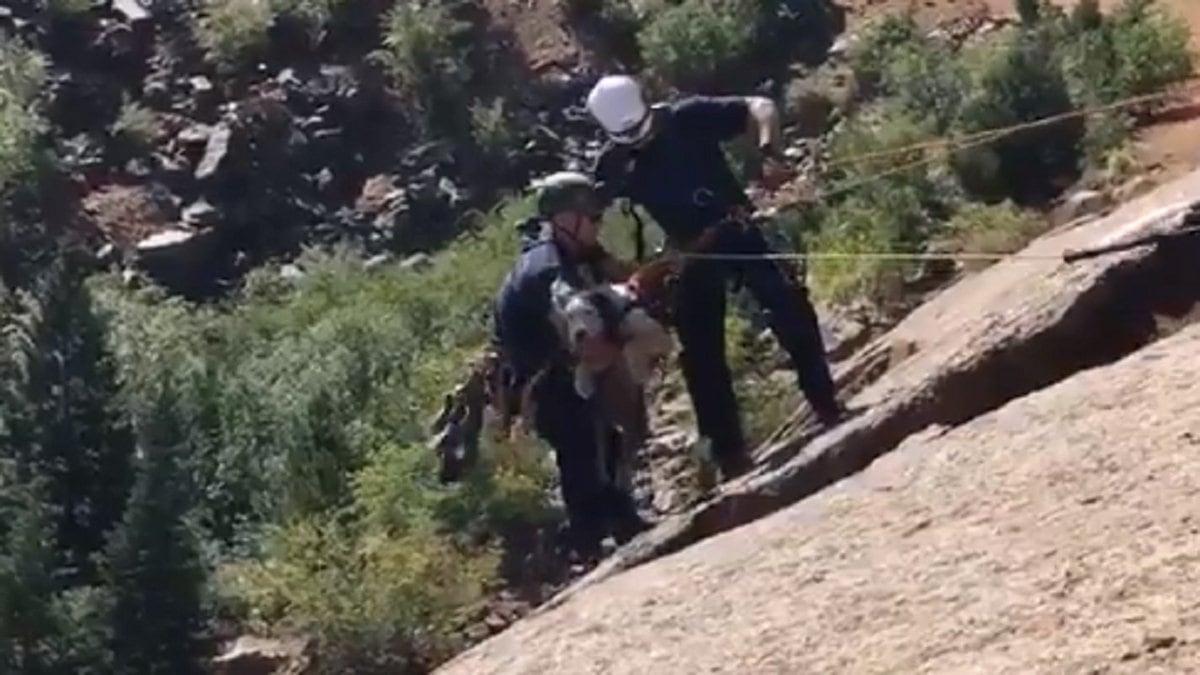 Published: Sep. 12, 2019 at 6:05 PM MDT
Firefighters worked to rescue a dog that fell off a 60-foot cliff in Colorado Springs on Thursday.
The Colorado Springs Fire Department Tweeted out details covering the rescue of Oreo the sheepdog. Oreo fell off a cliff above Helent Hunt Falls on the southwest side of the city. You can watch video of the rescue at the bottom of this article.
Crews had to rappel down the side of the cliff to get to Oreo. The high-angle rescue was a success and firefighters were able to reunite Oreo with her owner.
Thankfully, Oreo only had a minor injury to her mouth after the fall!