Drowning leading cause of death in children; tips for parents heading to the pool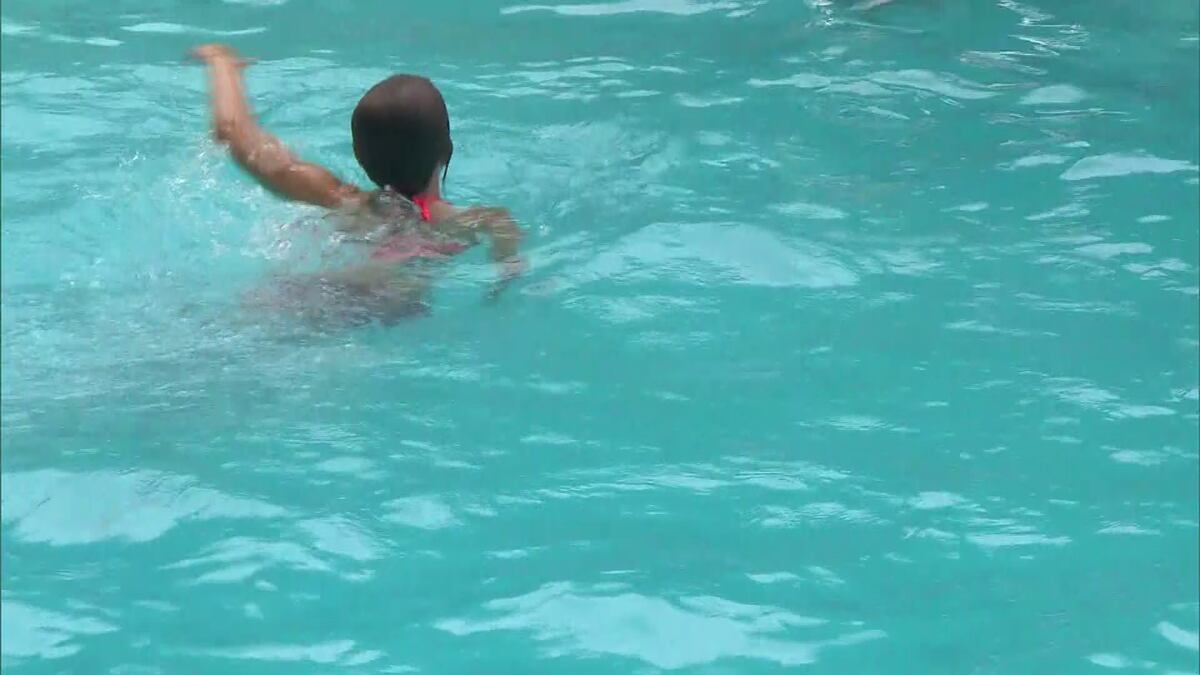 Published: Jun. 8, 2023 at 9:08 AM MDT
COLORADO SPRINGS, Colo. (KKTV) - While we've been hit with plenty of rainy days recently in Colorado, a break in those storms is the perfect opportunity to head to local pools. Safety experts use this time of year to check in with parents and talk about drowning prevention.
According to the Center for Disease Control and Prevention (CDC), drowning is the leading cause of injury-related death for children.
"We have to be very diligent about who were swimming with and knowing our ability level," said Kitty Delamore the kids & aquatic leader at Life Time in Colorado Springs. "First thing you should do is invest in swim lessons so you have the confidence that your swimmer is safe. Truly, it is the best thing you can do for your kiddo is to get them water safe."
At Life Time, they follow a 25:10 rule to determine whether or not you need to be 2 arms length away from you child while they are swimming.
"In order to swim without a parent, if you're under the age of 12, you have to swim 25 meters across the pool. This is an endurance test. We want to make sure that even when you're tired, you're still able to get to safety, which is the side of the pool, so you can save yourself in the case of an emergency," explained Delamore. "If a kiddo can't swim 25 meters, we ask parents to be within 10 feet of their child."
It's also recommended if you kid doesn't feel comfortable swimming to make sure they are in a life jacket.
"Specifically, we want life jackets that don't blow with air. If air goes out of those safety jackets, then they are no longer safe," said Delamore.
When at a public pool, do not rely on the lifeguards to watch your children. You need to be doing that yourself.
"Lifeguards are responsible for watching the entire body of water including the pool deck," explained Delamore. "So, even though we have lifeguards stationed, it's still about a 1:20 ratio for that lifeguard."
When at a private swimming pool, make sure there is a designated watcher to make sure the children are safe. Remember, drowning is quick and quiet. Oftentimes, you won't hear a child while they are struggling underwater.
"If you look away for 10 seconds, 30 seconds, then your kiddo has the potential to be underwater for those 10-30 seconds and those are when drownings happen the most is when parents are close to kids but not actually watching what's going on."
Copyright 2023 KKTV. All rights reserved.