5-time MVP Peyton Manning enters Hall of Fame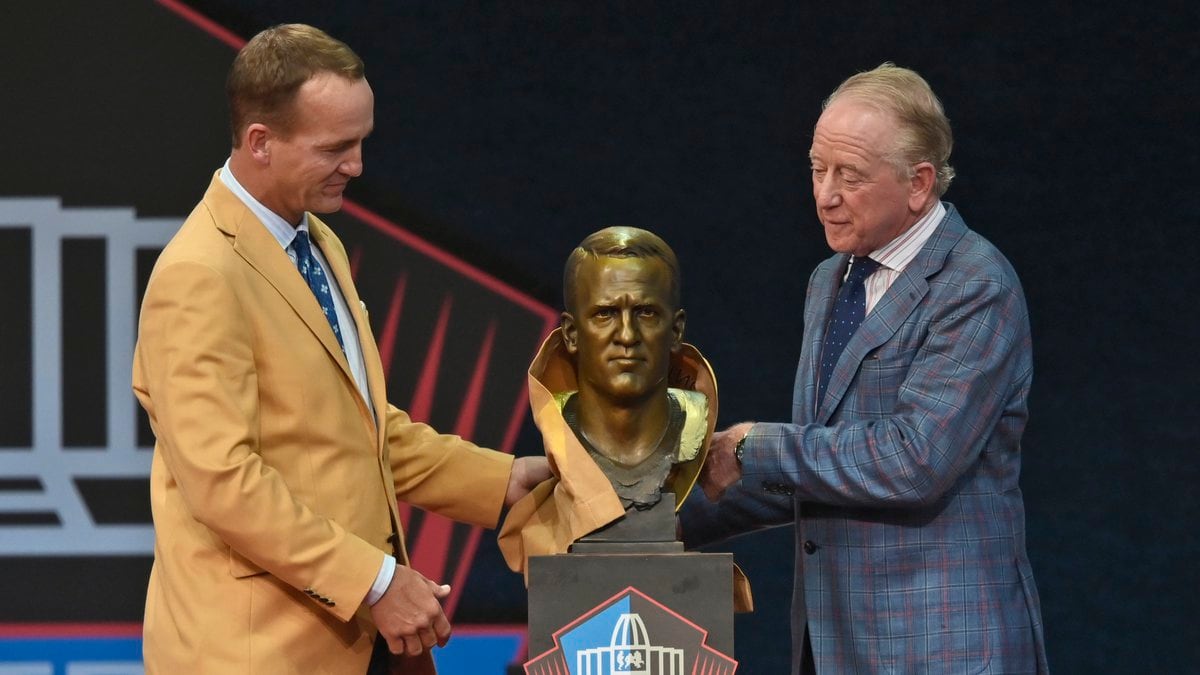 Published: Aug. 8, 2021 at 9:42 PM MDT
|
Updated: Aug. 9, 2021 at 6:20 AM MDT
CANTON, Ohio (AP) - Canton is Peyton's Place.
Peyton Manning, the record-setting quarterback who won Super Bowls for Indianapolis and Denver - and five, yes, five, MVP awards - has been inducted into the Pro Football Hall of Fame.
The seven-time All-Pro considered among the headiest and resourceful players in league history was a slam-dunk choice for the hall in his first year of eligibility. In his 18 NFL seasons, Manning was a measuring stick at the position, and the first QB to win Super Bowls with two franchises.
The son of college football great Archie Manning and brother of former Giants QB (and two-time Super Bowl winner) Eli Manning, Peyton was the top overall draft choice in 1998 and, by the next year was establishing himself as an NFL force. He led the league in touchdown passes four times, including a phenomenal 55 in 2013 for the Broncos.
"I don't know about you but I will never be done with this game." said Manning, who earlier stood at the podium and nodded and smiled while his ovation went on. He then joked about how short the length of the limited speeches are this year, mentioning that Ray Lewis just concluded his speech "which began in 2018."
Thrilled to be entering the hall on the same weekend as "one of my favorite teammates, Edgerrin James," Manning also urged anyone involved in the NFL to "ignite the future of the sport. If not, we are not doing football justice. It is about nurturing football to live another day, another year ... The future of this game is ours to shape."
Copyright 2021 The Associated Press. All rights reserved.