Royal Gorge Fire, Black Forest Fire, multiple flash flood episodes on the burn scars, two deaths due to flash flooding, etc... It has been a summer that I would like to forget. However, while the rain has provided us with burn scar challenges, it has also been great. We have started the drought recovery, but have a LONG way to go... I have been saying for the past two years that the only thing that will cure this drought is a hard winter with a lot of snow. So, lets preview fall and see if we have anything to look forward to...
Short Term Drought Indicator: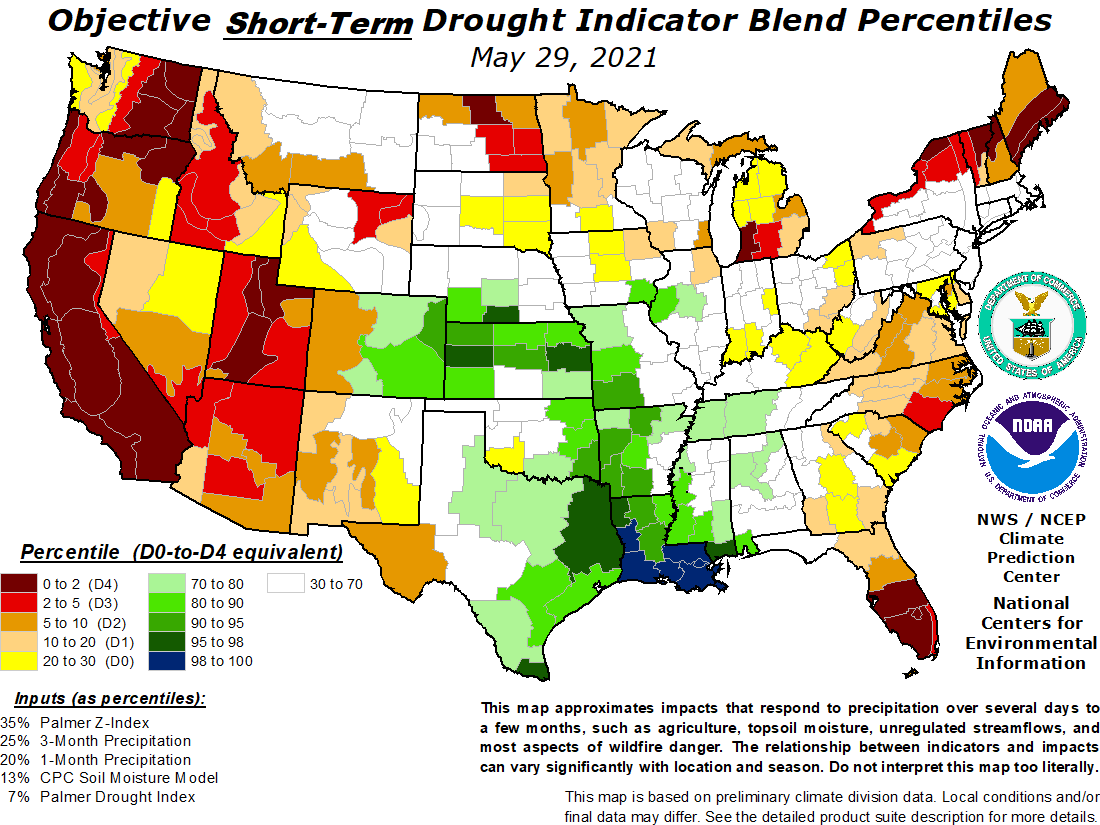 The green and blue areas show where it has been raining a lot, while the yellow to red areas show where it has been dry. White means it has been somewhat normal... The monsoon has been kind to us here in Colorado, but has not cured the long term drought.
Long Term Drought Indicator: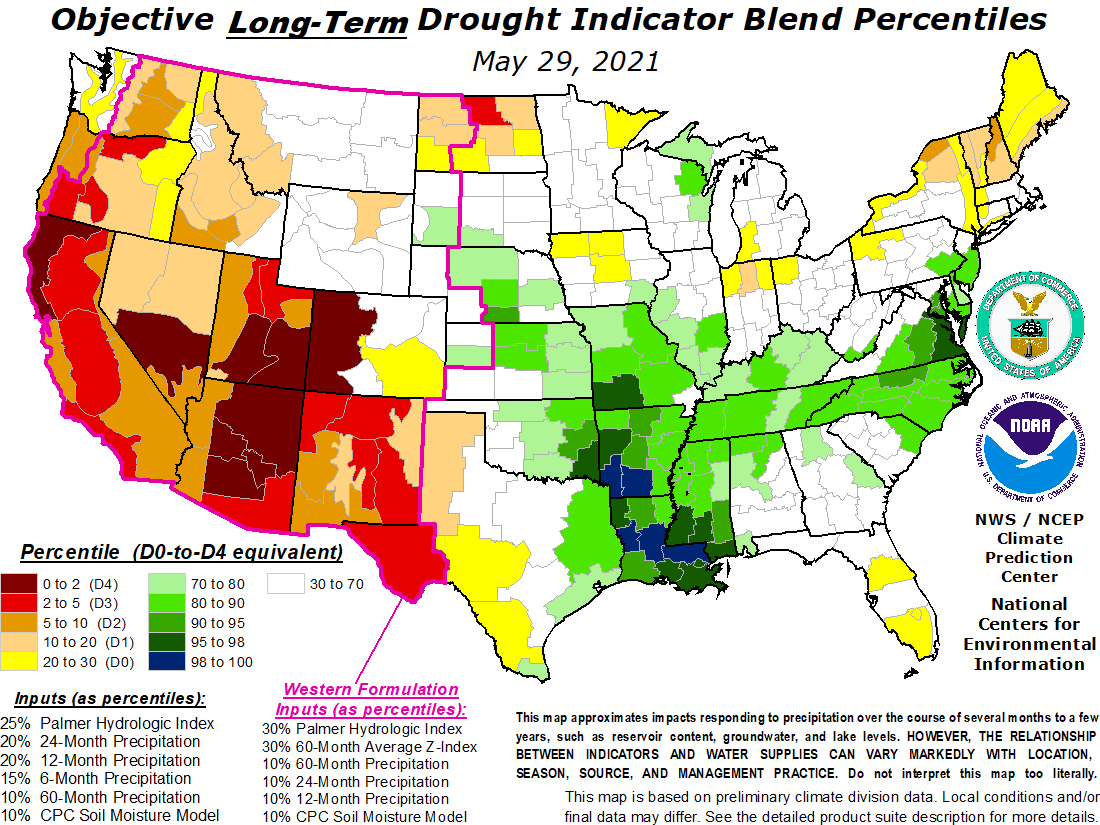 The Long Term Drought Indicator continues to show southern and western Colorado being in the grips of a bad drought. Regional drought continues to be a problem too, with the southwest third of the country still in pretty bad shape... However, it is better than it was in June...and that is progress.
Recently the monsoon rains have taken a break, and that is too be expected as we head into the last part of August. We are past the wettest time of year, with the monthly moisture norm for September being 1.19" for Colorado Springs. We can still see some big rains in September...Last September 14th brought 4.50" of rain to Colorado Springs and September 11th of 2008 brought 4.29" to Colorado Springs. Those are the two biggest rains in Colorado Springs history...at least at the airport.
September Outlook:
CAS Soil Moisture Model:
The CAS suggests adequate to above normal moisture for Colorado, with the lone exception being far south-central Colorado where it may be slightly dry. The whole state ends up cooler than normal on this model...
CFSv2 Model: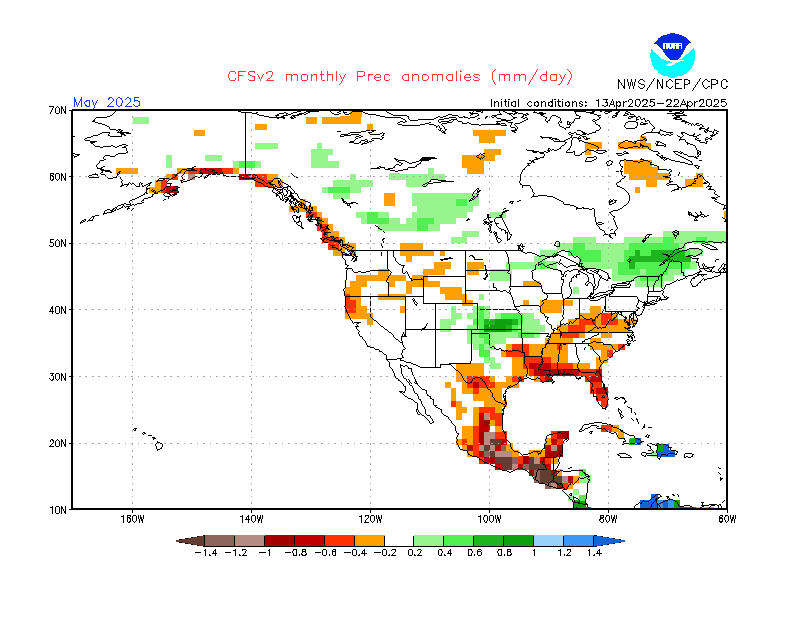 The CFSv2 shows kind of the reverse setup for Colorado as the CAS. Slightly wetter than normal far south and slightly drier than normal far north.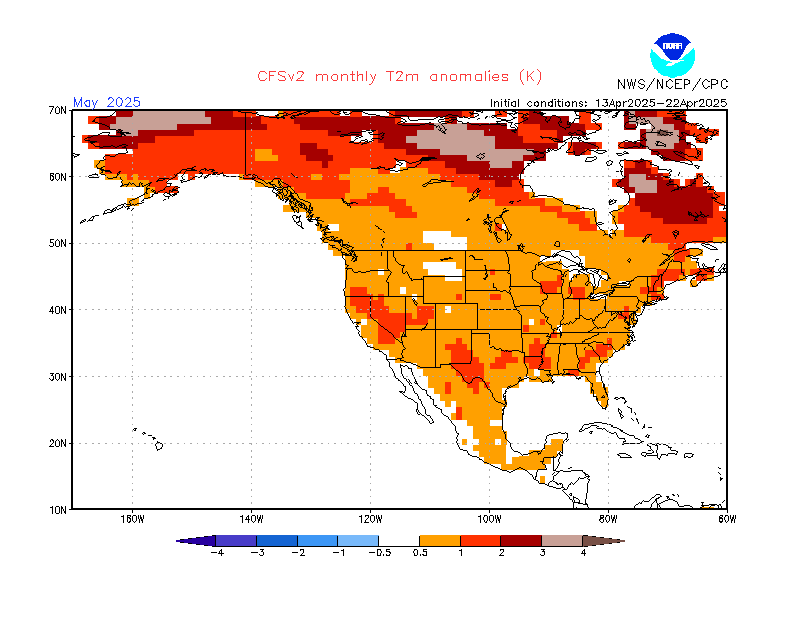 The CFSv2 also shows Colorado being normal when it comes to temperature. However, the cooler than normal temperatures that the CAS advertises is just to our east...
Weak La Nina?
The map above shows the sea surface temperature anomalies around the world. That blue shading off the west coast of South America indicates cooler than normal water, and the possibility that a weak La Nina could develop this fall. That normally favors drier than normal conditions for Southern Colorado, windier than normal weather, and warmer than normal temperatures. So while September may offer near normal moisture, I am kind of worried about a drier than normal October and November. But keep this in mind...remember the two greatest rainfalls for Colorado Springs that I mentioned earlier in this article? You know they occurred in September, but they also occurred during developing La Nina episodes. Which is kind of where we are right now... Should be interesting to watch...it always is...
Brian