As most of you know, I do a lot of long range forecasting. Mostly for farmers and ranchers, but I also like to share that information with you too. Below is the amount of rain/snow we picked up during the month of October:
That is a dry map... Colorado Springs only picked up .14" of moisture in October. So far in November, we have only received .02". This has not only maintained the drought, but has worsened it in many areas of Southern Colorado. This has also kept the fire danger threat alive and well. The one saving grace is that we have not had a lot of strong wind. Lets hope it stays that way...
Here is a look at what the Climate Prediction Center thinks about the next 3 months. Temperature first: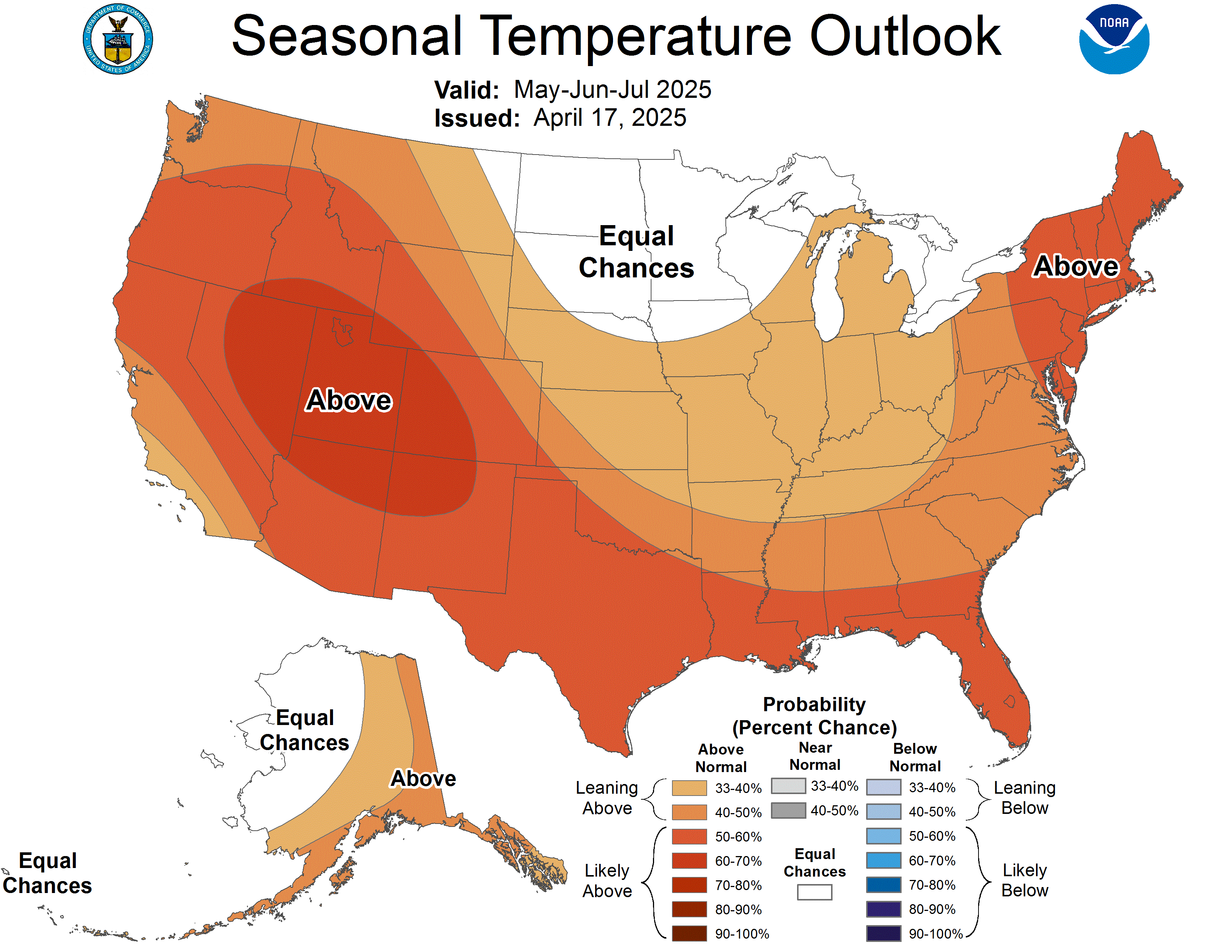 Notice the orange/red with the big A centered over northwest New Mexico. That means the likelihood of above normal temperatures for December, January, and February is pretty high. My own research agrees, as I shared with you in a post a few weeks ago. A warm winter seems like a done deal for Colorado...
Now precipitation: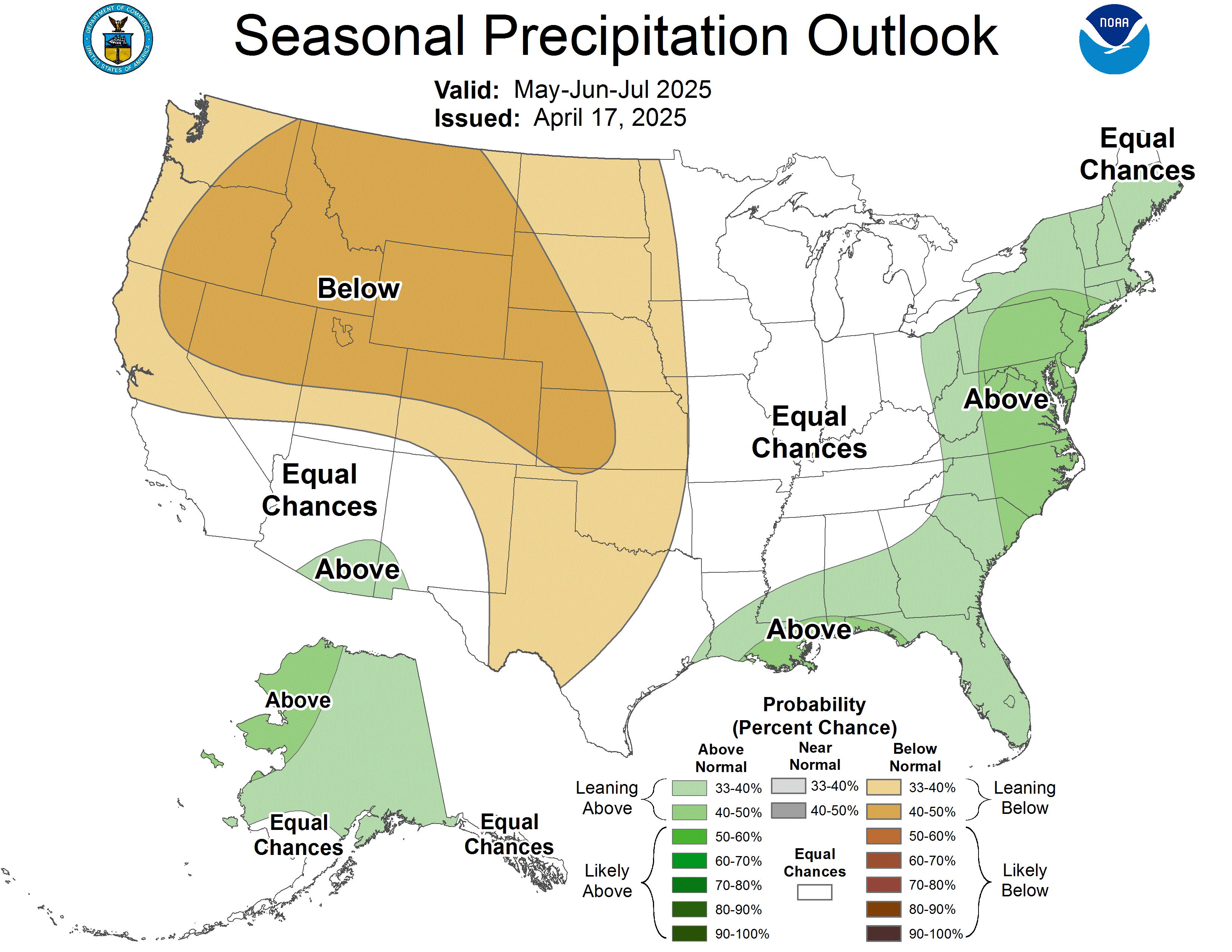 The CPC thinks that there is equal chances of above or below normal precipitation this winter for locations shaded in white or where you see EC. Above normal moisture possible in the green, and below normal for brown areas. I think this should be reexamined... We are in the midst of a major drought that extends over several states surrounding Colorado. The southern part of Colorado, is about as bad as it gets. That type of drought feeds on itself... The longer it stays dry, the easier it is for the ground to warm up the next day, which dries it out, which allows the wind to blow easier, etc. Bottomline, my thinking (consistent with previous thoughts) is that December, January, and February will be a dry time for at least the eastern half of Colorado. The mountains may do better, but I still think they will be below normal too.
The dry winter is not what scares me. As my post from a few weeks ago talked about, a dry spring would certainly mean some very bad things. Crop failure, extreme fire danger, and water shortages in general. The model below still shows a high potential for a dry March, April, May for most of eastern Colorado: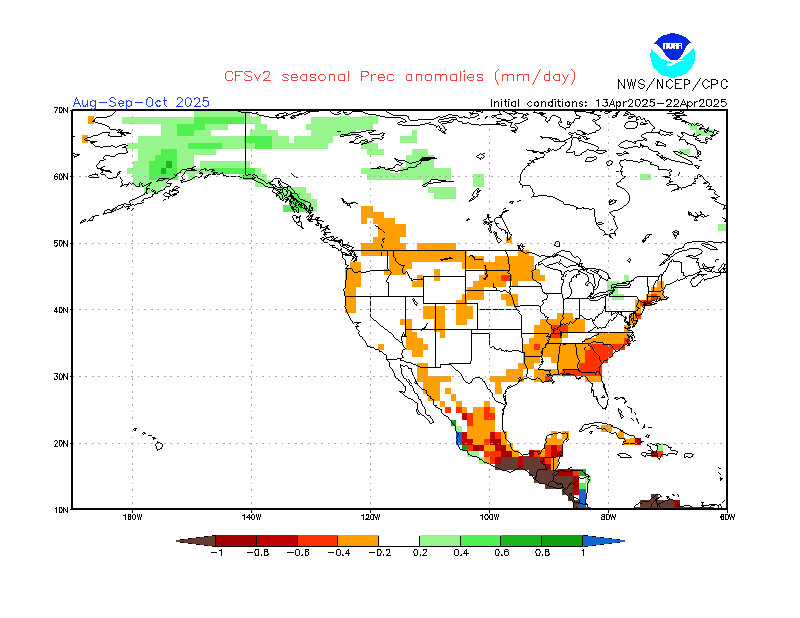 That orange shading for all of eastern Colorado indicates just that...
Is it time to panic? No. Is it time to be concerned? Absolutely. The current drought, with not much moisture this winter, would almost certainly mean a dry spring. Why? Once a weather pattern gets locked into place, with a reinforcing mechanism like a major drought, it becomes really tough to break that pattern. Granted, long range forecasting is a tough gig and is many times is not that accurate. This means it is POSSIBLE that the pattern breaks. However as of right now, you can see why I am so pessimistic about that happening.
Chief Meteorologist Brian Bledsoe