After dealing with an "off and on" La Nina for the past few years, it appears that La Nina is gone. I blogged about this a few weeks ago, and that still appears to be the case. Right now, neither La Nina or El Nino appear to be in control, or La Nada seems to be prevailing. We've had an unusually cool and wet period for the past few weeks, something that you would usually see in late August or early September. The recent rain has done wonders for any lingering drought conditions. While there are still some pockets of drought, there is nothing widespread in Colorado. With all of this in mind, let's looks at potential outcomes for this Summer.
The following maps are from the Climate Prediction Center:
Three Month Temperature Trend: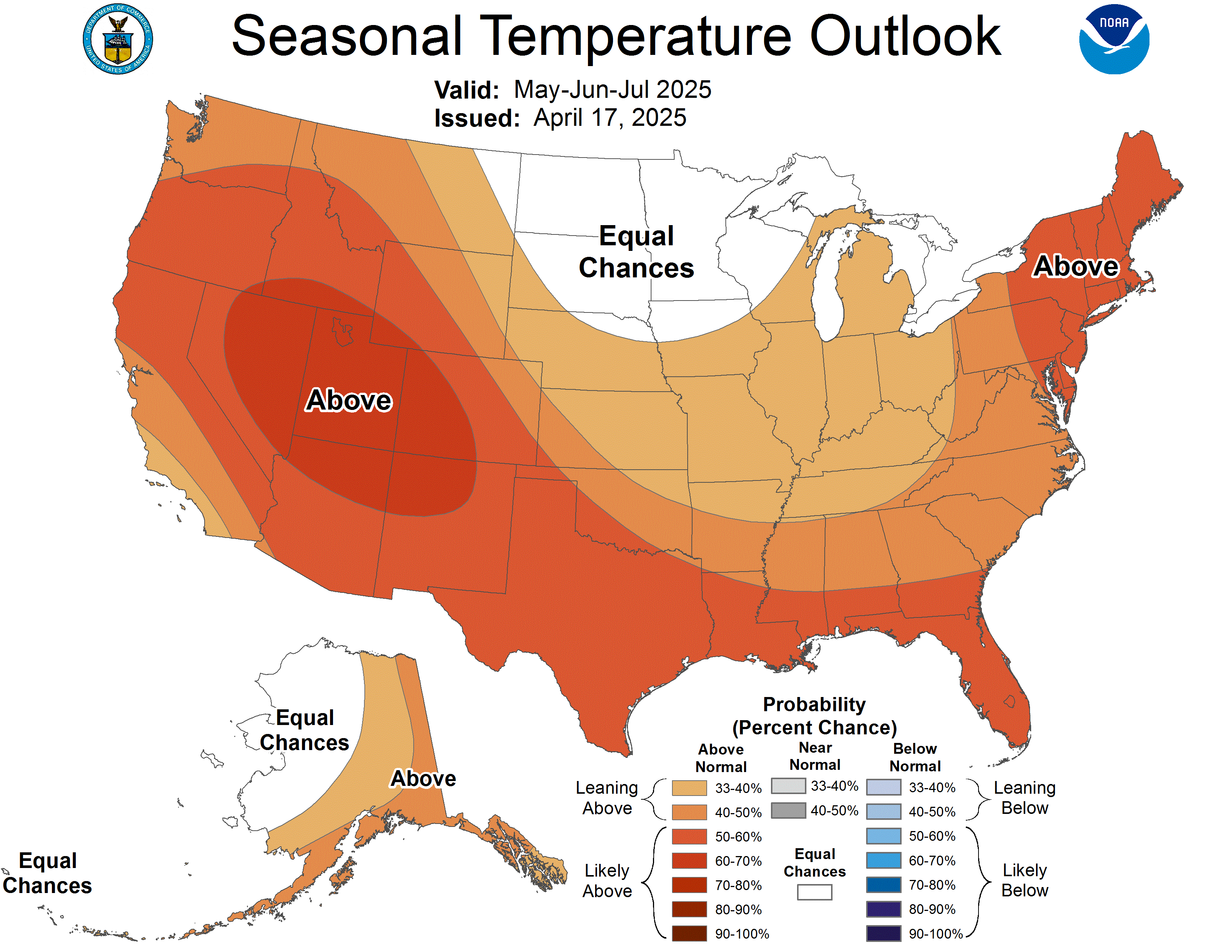 Three Month Precipitation Trend: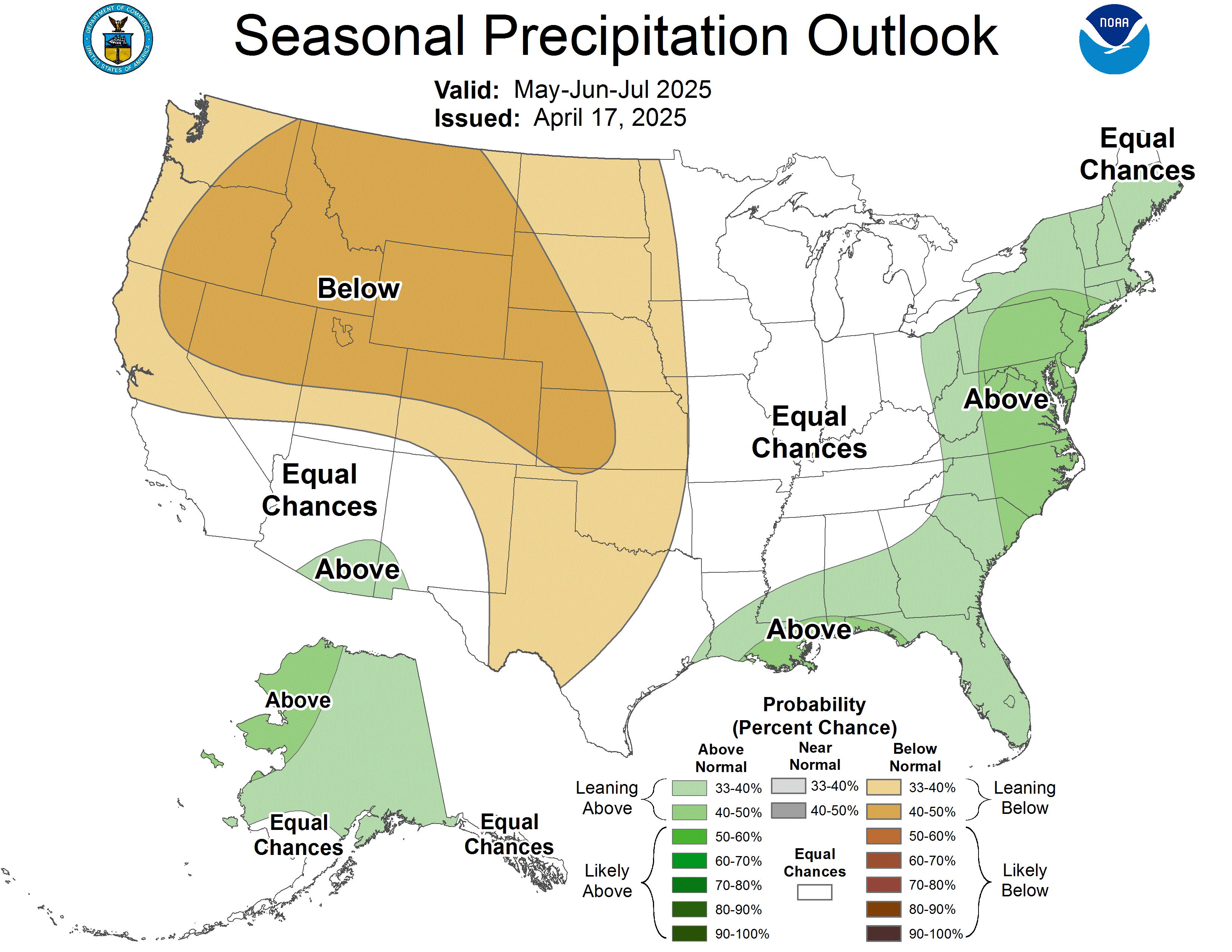 If you buy this forecast, temperatures should be slightly warmer than normal and we should have normal precipitation. I don't dispute that temperatures may be a bit warmer than normal. However, I think we may be able to slide the "above normal" precipitation blob to the east. I think a lot of Colorado may have a wetter than normal Summer. The fact that subtropical moisture has been streaming northward ahead of schedule certainly won't hurt things. This "monsoonal" flow is something we see later in the Summer. Could this just be a freak type of setup? Certainly. However, the overall pattern suggests that it isn't. The jet stream is well to our north and we have had no severe weather to speak of. This is a pattern more suited to late Summer than early Summer. Kind of interesting...
With the possible transition to El Nino during the Fall, we may be able to keep the moisture coming through this Winter. I know a lot of you like snow, and it would be nice to see a good amount of snow next Winter. We'll see...
Chief Meteorologist Brian Bledsoe